How We Turned a One-Year Backlog into an Instantaneous Digital Process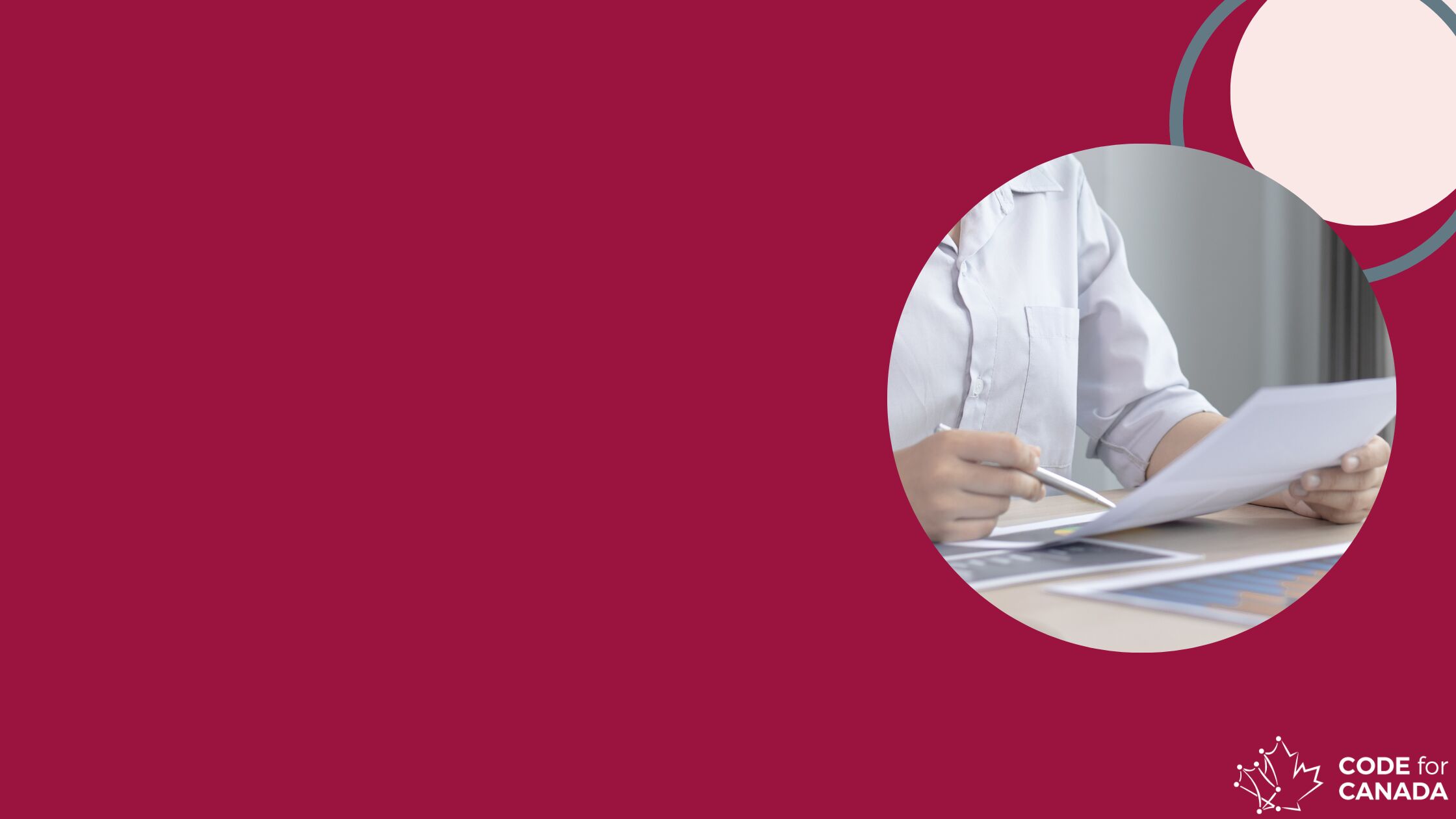 When it comes to government services, outdated paper-based processes are an all-too-frequent reality.
And while it doesn't sound like a very dramatic problem to have, the results can be. In the case of the Canadian Firearms Program (CFP), a paper-based process was affecting their ability to keep Canadians safe.
Code for Canada's team of digital professionals helped address the issue by working with the RCMP CFP to co-develop a digital process to completely eliminate a one-year backlog of firearms licenses.
Here's how they did it.
The Ask: Help Us Fix a Major Backlog
Before someone can apply for a firearms license in Canada, they have to take the Canadian Firearms Safety Course.
Then, instructors complete a course report and mail out four copies — one to the applicant, one to the national processing site, one to the provincial firearms office and one to the service delivery agents.
But the paper-based process was creating major challenges:

The entire process was time-consuming and cumbersome for instructors to complete

The manual auditing of the course reports had created a one-year backlog

In some cases, students were able to get licenses even if their instructor had been decertified
Our team of digital professionals — UX researcher and designer Saba, developer Maulik, and project manager Zaid — started a discovery and validation phase to learn more.
The Discovery: Mixed Understanding of the Problem
The team conducted 32 discovery interviews across 6 key stakeholder groups to create user stories and maps of the process's current and potential future state.
Some pain points quickly emerged.
Pain points
The team found that:
There was a mixed understanding of the firearms safety course across stakeholder groups

The cloud infrastructure was insufficient

Their partners had limited exposure to agile methodologies
They knew that to move forward, they had to "cut off the valve" of new reports while making the entire process more reliable, secure and usable.
Here's what that looked like.
The Development: Three Components, One Solution
The team set about establishing agile ways of working, including:
User stories

Sprint ceremonies

Iterative development

Bi-weekly user interviews

Establishing a direction and vision for the future of the product suite
As they were building out the solution, their technology stack changed several times, and the scope and requirements of their work shifted. But by leaning into agile ways of working, they were able to develop a new suite of products successfully.
The three products included:

A self-serve instructor portal for instructors to submit course reports

A self-serve service delivery agent portal for service delivery agents to audit and quality assess course reports

A secure case management system for CFP staff to manage course reports
The Outcome: From One Year to Instantaneous
So, did the suite of products have the intended impact?
Well, the one-year process to audit and approve a course report is now instantaneous for most provinces.
Early feedback includes instructor reports of being happier and feeling that their students' data is secure. RCMP staff say they can audit course reports more quickly and efficiently. Course data is now stored in the cloud and can be more reliably accessed.
While the team is still implementing some finishing touches, their work is already ensuring that firearms will be accessed more safely, creating a safer Canada for all.
The Latest
From the Code for Canada Blog