Our New Team Members are Seeking out Projects to Improve Life in Canada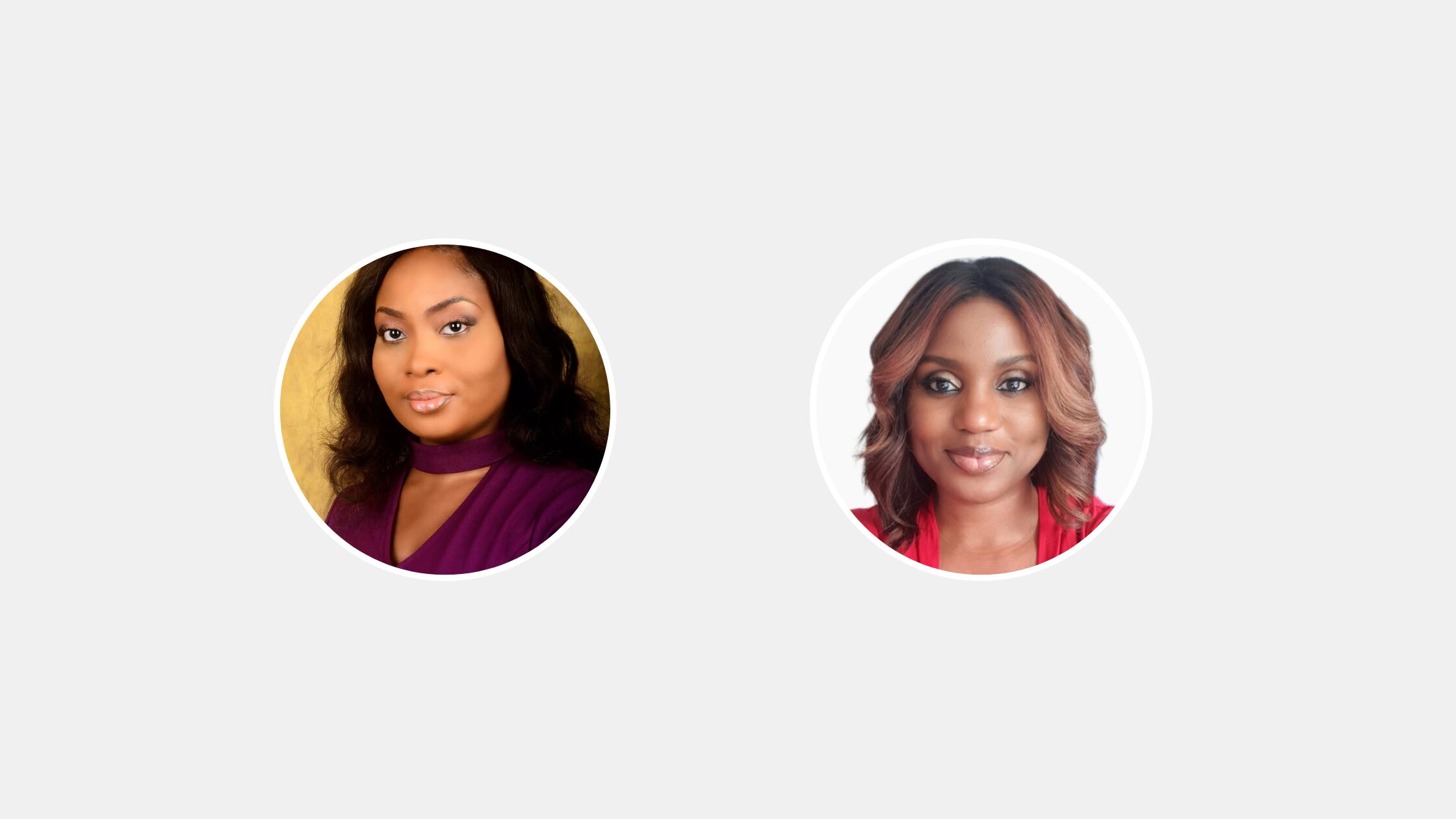 At Code for Canada, we're always seeking out values-aligned partners who want to create inclusive, accessible, and effective digital public services.
In the past year, we've helped test an app that connects residents with family doctors, created two MVPs of apps to help job seekers find relevant information, and built an app to help keep residents safe by tracking explosives storage.
From federal and provincial government teams to fellow national nonprofits, we've been lucky to work with folks as eager as we are to make a difference across Canada. And now we're ready to take on more.
That's why we're thrilled to welcome Chiamaka Ifediora and Suzanne Adeoye as our new Partnerships Specialists. Together, they're charged with seeking out even more meaningful partnerships across Canada.
We sat down with Chiamaka and Suzanne to chat about what brought them to C4C and what they're most excited to start working on.
Tell us about your careers - how did you get to where you are today?
Chiamaka: I am an accomplished international business development executive with over 20 years of multi-sector experience. Over the last ten years, I've consulted on business development for various organizations in different countries.
The thing that matters to me most is building mutually beneficial relationships. I'm a people person — take the people out of the equation, and a job is meaningless to me.
Suzanne: My background is in international development, grants program management, business consulting, and impact investing. I've worked with the Foreign, Commonwealth & Development Office in the UK, the Canadian Red Cross, Chapel Hill Denham, and the Bill & Melinda Gates Foundation.
I've led development programs in Africa that helped promote digital and financial inclusion, and I'm particularly proud of helping female entrepreneurs with the digital transformation of their businesses when COVID hit. I provided advice and connected them with investors who could help them scale their businesses.
What drew you to joining C4C?
Chiamaka: The idea of using technology as a tool to enhance public life resonates deeply with me. My excitement about the role is very closely connected to C4C's vision and the opportunity to be part of a vibrant community of change-makers.
Suzanne: A trend throughout my career has been contributing to work that brings about social change, innovation, and improving livelihoods. The social impact of the work is what drew me to C4C. Especially the opportunity to create an environment where everyone can access better public services.
Is there a C4C project you find particularly interesting?
Chiamaka: It's not a project, but GRIT — C4C's inclusive UX service — was the first thing I was drawn to. I knew that even if I didn't get a role with C4C, I would sign up to be a GRIT tester. The inclusion of residents as key stakeholders is so important when developing services.
Suzanne: I also love GRIT. In my career, I've worked with focus groups of stakeholders, and I believe it's a great way to pilot and test what is and isn't working.
What are you hoping to accomplish in your role?
Chiamaka: Whenever I start a new role, I ask myself, what's the most important thing I will learn? So, in this role, I'm really excited to learn more about the civic tech movement. I also look forward to leveraging my experience to drive new strategic partnerships and forge meaningful collaborations.
Suzanne: I'm hoping to foster more relationships with government teams but also more non-profit partners like the ones I used to work with. I want to help them advance their capacity to develop accessible digital services. In the process, I'd also like to learn more about civic tech and participate as a thought leader in the movement.
Last but certainly not least, what do you like to do for fun?
Chiamaka: I love to travel! I travel to experience and engage people in order to learn about different cultures through history, food, lifestyle, architecture, heritage, art, and, let's not forget, music. I've visited 60 countries so far, and the next place I hope to visit is Japan.
Suzanne: I enjoy hiking with my family, cooking, and trying new foods in my spare time. I also love to travel with my family.
How can folks get in touch with you about working together?
There's a contact form on every page of our website, but they can also reach out directly at chiamaka@codefor.ca and suzanne@codefor.ca!
The Latest
From the Code for Canada Blog