CCNDR Digital/Data Vendor Showcase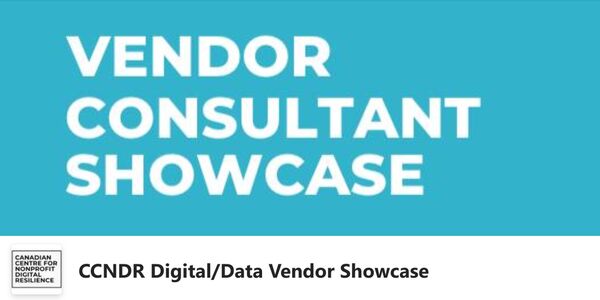 Event Details
Date & Time
January 24, 2023
2:00pm - 3:00pm
Location
Virtual
Register
Does your nonprofit need funding for a data or technology project?
Join the Canadian Centre for Nonprofit Digital Resilience for a Digital/Data Vendor Showcase. This will help you scope your project, find the right service delivery partner, and apply for funding from the Community Services Recovery Fund.
The $400,000 Community Services Recovery Fund is a historic opportunity for community service organizations to build their technology capacity. Let's use it to fuel our sector's digital resilience.