Build things that help people
Come make an impact with us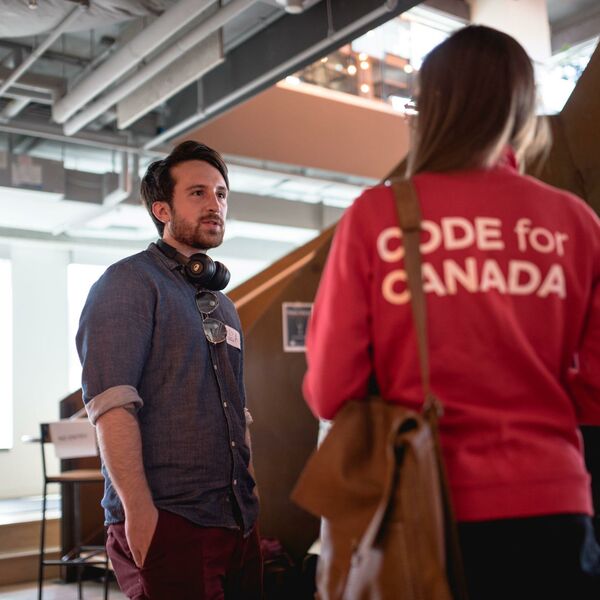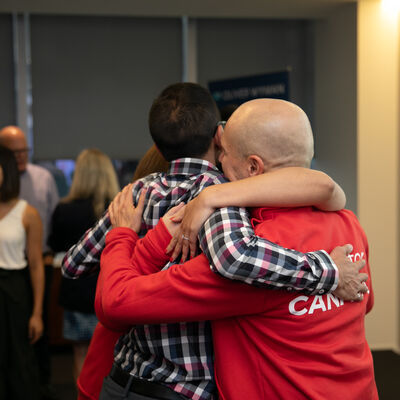 What we do
We connect digital professionals, social do-gooders and public servants to build products and services that improve life in Canada. We're a team of driven, curious and compassionate technologists who are in the business of helping people.
If you're looking to build a career in a flexible, dynamic and innovative environment, where your work will directly impact the lives of others, you're in the right place!
"Our workplace mantra? Put your oxygen mask on first - you can't help others if you can't breathe."
How we do it
Collaboration
We believe collaboration and cross-disciplinary approaches are at the heart of meaningful solutions.
Growth
We see every opportunity as a learning experience and pair a curious mindset with powerful digital principles and methodologies. Every project is a chance to both learn from, and build lasting capacity with, our partners and teammates.
Impact
We work with technologists, designers, non-profit professionals, public servants, policy-makers, and residents to create solutions that help people at scale.
Empathy
We meet our partners where they are in their digital journey and always build with, not for, the end-users.
Communication
We believe in working in the open and sharing our learnings and successes widely and to the benefit of others.
Equity, Diversity & Inclusion
We believe in a workplace that is not only free from discrimination but is proactively inclusive. We also apply these values to everything we design and develop.