Public Sector Network: Public Sector Innovation Show - Ontario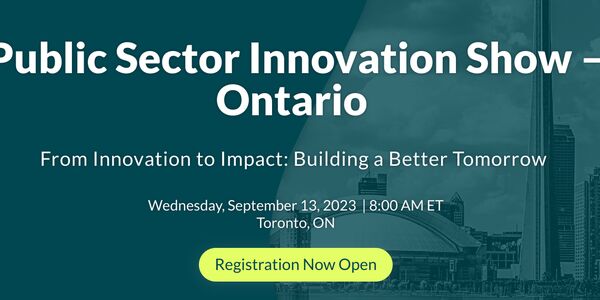 Event Details
Date & Time
September 13, 2023
8:00am
Location
Toronto, ON
Register
Ontario is leading the charge in public sector innovation, with a focus on enhancing services and improving operational efficiency. From the Digital Service Standard to the creation of the Ontario Digital Service, there have been numerous innovative solutions developed to make government services and information more accessible to Ontarians.
However, as with any innovation, there are also challenges to be overcome. The public sector faces unique obstacles in adopting new technologies, such as strict security and privacy regulations and limited budgets. This conference will provide an opportunity to discuss these challenges and explore ways to overcome them.
Join the Public Sector Innovation Show, Ontario to learn about the latest innovations in public sector IT and how they are driving transformation in Ontario. This conference will feature insightful sessions from leading experts, networking opportunities, and drill down roundtable sessions to help you take the next steps in innovation. Together, we can overcome the challenges and build a brighter future for the Ontario public sector.