Public Service Network: Operational Excellence Roadshow 2023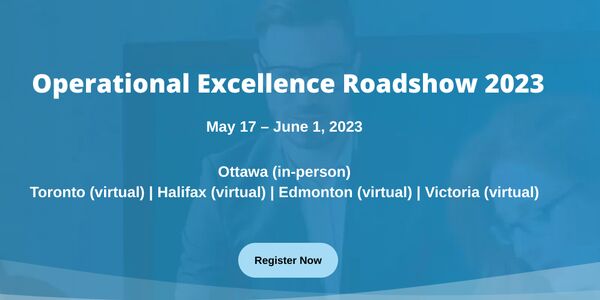 Event Details
Date & Time
May 17, 2023 - June 1, 2023
Location
Various
Register
The Operational Excellence Roadshow will see Canada's public sector
leaders across five key locations converge to decipher and navigate the
next frontier of emerging operational opportunities.
We'll be exploring break-through strategies within public service
transformation, and how to work toward delivering the next phase
of citizen services. Attendees will receive leading advice on the
deployment of tried and tested technology and the evaluation of digital
solutions which have enhanced efficiency, speed and reduced cost.
Panels of experts and roundtable discussions will provide shared
insights on implementing an Opex culture, future risks to efficiency
plans and the most successful solutions in removing ineffective silos
and streamlining processes. This Roadshow is designed to foster
collaboration and is a connective opportunity to share perspectives,
experiences and explore opportunities amongst industry peers within
your Province.