How do you find research participants and improve your response rate?

March 31, 2021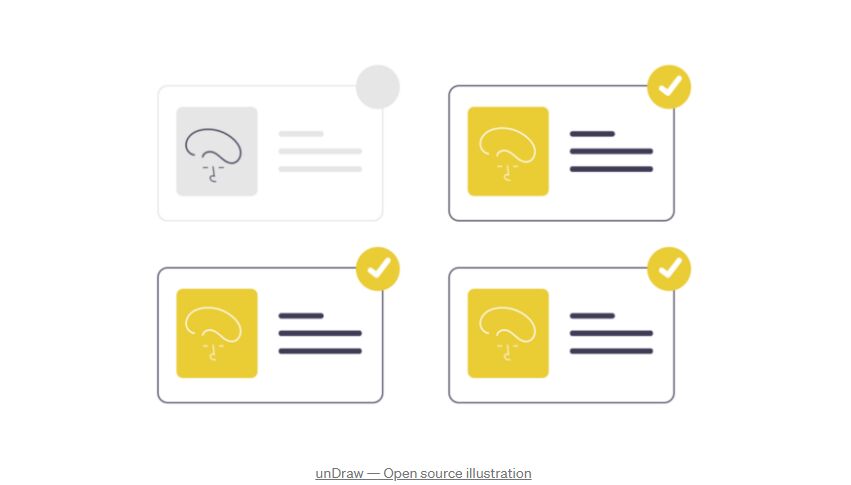 La version française est en dessous de l'anglais 👇
Hi there! My name is Gillian, and I am the UX Design Fellow that is part of the 5th cohort working at Code for Canada to improve digital governance. Alongside my teammates Malik Jumani (Product Manager Fellow) and Ian Cappellani (Developer Fellow), we are working with the Canada Energy Regulator (CER) to improve the tools that Canadians use to participate in hearings regarding energy projects regulated by the CER.
To learn more about us, click here.
When I was first recruiting participants to interview for my fellowship project, I quickly discovered all the different challenges that came with it. I had a low response rate and was quickly running out of people to reach out to. While this is typical across the private and public sectors, our team found that working in government usually meant having an extra layer of complexity.
In the private sector, it is common practice to provide incentives for your participants, often in the form of a gift card or an honorarium. Teams might also have an existing list of potential users to reach out to, which makes recruiting easier. In government, there are some red tapes around providing incentives for research participants.
For example, the original goal for our project was to interview 15 people from the different categories of participants in CER processes. However, I was only able to chat with 11 individuals, none of whom were from the companies that use the systems regularly.
Some people had free time and were motivated to help because of their desire to improve the existing processes or tools. Many of the participants wanted to voice their thoughts, which made them feel heard. Any incentives they received were just a bonus.
Early on, our team recognized that not everyone had the capacity to volunteer their time for our research study. Therefore, we tried to provide an honorarium for our participants when we could.
In addition, there were similar challenges when it came to getting companies to participate in our research. It was difficult to ask for the time of staff working in private companies because they were often busy. Our team reached out to more than a dozen of them, but we had zero responses. In this case, it would be important to communicate the value they might receive by taking the time to participate in our research.
Some people declined to participate because they thought providing feedback for a tool would not fix the bigger systematic issues they had.
In this circumstance, it would be best to acknowledge how they feel, be honest that your work will only solve a part of the problem and move on. I learned that for these people, saying no was a way for them to feel empowered when they did not feel like they were heard in the process.
In the private sector, if the consumer does not like the product or service, they might move on to another one. In government, these systems and processes are embedded into the lives of many people. You cannot easily switch from it.
While I have listed a few challenges that occurred during our team's recruitment process, along the way I discovered some things that could help.
Here are a few tips that can help increase your chances of finding participants.
10 Tips to Recruit Research Participants
1. Reach out to your target audience through your company website, social media platforms or forums.
Our team posted a survey on the Canada Energy Regulator (CER) website and ended up with a few potential research participants through that method.
2. Ask people within your organization to help you create a warm introduction for the participants you want to interview.
This is something our team did when we tried to contact companies that typically used the CER tools. I also asked a Code for Canada staff member for help when I was trying to connect with someone they knew at another organization.
3. Ask your interviewees if they know anyone who can participate in your research.
After the end of each user research session, I asked the participants if they knew of anyone else that has used the CER's digital tools before. Sometimes participants will refer you to other people that you can talk to.
4. If possible, try to provide value and create incentives for participation.
If you ask for someone's time, consider how you can provide value to them. Volunteering your free time is a privilege that not everyone has. You might not be getting the proper demographic of users if the only people that participate are those that have the capacity and time to give you feedback.
For example, in the first usability testing session, I asked my friends and colleagues at Code for Canada for help. Their feedback was useful, but my team and I quickly noticed the contrasting demographic between someone who might typically use the tool and those who don't.
5. Make it clear how their feedback will provide value to the work you are doing and how these improvements might benefit them.
Many participants are not motivated by money. They are motivated to help create better tools and processes for future users. These sessions also give people the space to share their struggles and be heard.
This is a common theme I found while conducting user interviews. A lot of people I talked had a lot of feedback and criticism, but they also appreciated the chance to tell their stories.
6. Use a recruitment platform like UserTesting.com and User Brain.
This option can be expensive for teams with a lower budget. A lot of larger digital testing platforms will only serve customers at the enterprise level with large project timelines. I tried reaching out to a few companies, but due to the latter constraints, it was not a feasible option.
7. Recruit more participants than you need because having more people to reach out to is better than having not enough.
I originally had a list of 15 people to reach out to. Only 3 people responded to the initial invitations I sent out, so my team had to scramble last minute to find more participants.
8. When sending out invitations, introduce yourself, your organization, and the project you are working on. Be clear, courteous, and respectful.
In my case, I strategically used my Code for Canada email address because I thought it might be more approachable than using my government organization email. (I understand not everyone working in government can do this).
Being friendly and clear in your language will go a long way in building trust. Explain your ask early on and get to the point.
As Jake Knapp said in his book Sprint, when you invite people to participate and ask for their permission, it reinforces the relationship status. In essence, "the participant is doing you a favour, and not the other way around."
9. If worse comes to worst, ask for 30 minutes of their time instead of the full 60 minutes because people are busy.
This is not an ideal situation, especially if you have a lot of questions to ask. Luckily, I did not need to resort to this, but it was something that I did consider as a last resort.
10. Always think about the pain factor.
When I was struggling with participant recruitment, one of my co-fellows suggested considering the pain factor. If no one is showing interest in participating, try to introduce other methods of research like digital surveys. This requires less work and allows people to fill it out in their own time. I did not need to go in this direction, but it is a good backup plan to consider if all else fails.





Trouvez des participants pour vos projets de recherche et améliorez votre taux de réponse
Bonjour, je m'appelle Gillian. Je suis la conceptrice de l'expérience utilisateur au sein de la cinquième cohorte de boursiers de Code for Canada à la Régie. Notre mission : améliorer la gouvernance numérique. Mes collègues, Malik Jumani (gestionnaire de produit) et Ian Cappellani (développeur), et moi collaborons avec la Régie afin de bonifier les outils utilisés par la population canadienne pour participer aux audiences concernant de nouveaux projets énergétiques assujettis à la réglementation fédérale.
Pour obtenir plus d'information à notre sujet, cliquez ici.
Ce n'est pas chose facile de recruter des participants pour mener des entrevues. Je m'en suis vite aperçue dans le cadre de mon projet de recherche et les faibles taux de réponse que j'ai d'abord obtenus peuvent en témoigner. Bien sûr, on rencontre aussi ce type de défis dans le secteur privé. Toutefois, mon équipe et moi avons constaté que la tâche s'avère généralement plus ardue dans un contexte gouvernemental.
Dans le secteur privé, les incitatifs offerts aux participants constituent des pratiques courantes et prennent souvent la forme de cartes-cadeaux ou de rétributions. Certaines équipes de recherche disposent aussi de listes de participants potentiels, ce qui facilite le recrutement. Au gouvernement, de telles mesures s'accompagnent toutefois d'un certain fardeau administratif.
Par exemple, l'objectif initial de notre projet était d'interroger 15 personnes appartenant aux différentes catégories de participants aux processus de la Régie. Toutefois, nous n'avons pu discuter qu'avec 11 personnes, dont aucune ne provenait des sociétés qui utilisent régulièrement les systèmes étudiés.
Certains participants avaient du temps libre et voulaient participer à l'amélioration des processus ou des outils existants. Pour beaucoup, l'essentiel était de présenter leur point de vue et d'avoir ainsi voix au chapitre. Toute autre récompense venait en prime.
Dès le départ, notre équipe a constaté que certains participants n'étaient pas en mesure de participer au projet de façon bénévole. Nous avons ainsi tenté de les rétribuer lorsque possible.
Nous avons rencontré des défis similaires lorsque nous avons sollicité la participation du secteur privé à nos recherches. Il était difficile de demander du temps aux employés souvent très occupés de ces sociétés. Notre équipe a communiqué sans succès avec plus d'une douzaine d'entre eux. En pareil cas, il serait important de leur expliquer comment la participation à nos travaux pourrait leur être profitable.
Certaines personnes refusaient de participer, car selon elles, le fait de donner leur avis sur un outil ne changerait rien au problème plus grave auquel elles faisaient face.
Il était alors préférable de reconnaître ce qu'elles ressentent, d'avouer honnêtement que notre travail ne résoudrait qu'une partie du problème et de ne pas insister. En effet, j'ai compris que pour ces personnes qui se sentaient laissées pour compte, le refus était une façon de se faire entendre.
Dans le secteur privé, un consommateur qui n'aime pas un produit ou un service peut simplement aller voir la concurrence. Toutefois, les systèmes et processus gouvernementaux font partie intégrante de la vie de nombreuses personnes qui n'ont pas d'autres choix.
J'ai raconté certaines des difficultés rencontrées par notre équipe au cours du processus de recrutement. Je veux maintenant faire part des façons que nous avons trouvées pour faciliter cette tâche.
Voici donc quelques conseils pour accroître vos chances de recruter des participants.
10 conseils pour recruter des participants à vos projets de recherche
1. Communiquez avec votre public cible au moyen du site Web de votre organisation, de ses plateformes de médias sociaux ou de ses forums.
Notre équipe a publié un sondage sur le site Web de la Régie canadienne de l'énergie et a ainsi déniché quelques participants potentiels.
2. Demandez à des personnes de votre organisation de vous présenter personnellement aux gens que vous souhaitez interroger.
C'est ainsi que notre équipe a procédé pour communiquer avec les sociétés qui utilisent habituellement les outils de la Régie. J'ai aussi demandé à un membre de l'équipe de Code for Canada de m'introduire auprès d'une de ses connaissances au sein d'une autre organisation.
3. Demandez aux personnes que vous interrogez si elles connaissent des participants potentiels pour vos recherches.
À la fin de chaque séance de recherche sur les utilisateurs, je demandais aux participants s'ils connaissaient d'autres utilisateurs des outils numériques de la Régie. Un participant peut parfois vous en amener un autre.
4. Si possible, essayez d'offrir une valeur ajoutée ou des incitatifs en lien avec la participation.
Lorsque vous demandez du temps à quelqu'un, songez à ce que vous pouvez leur offrir en retour. La possibilité de faire bénévolat est une chance qui n'est pas donnée à tout le monde. Si les seules personnes qui prennent part à votre projet sont celles qui ont la capacité et le temps de le faire, peut-être n'obtiendrez-vous pas de données démographiques sur des utilisateurs pertinents.
Par exemple, lors de la première séance d'essais de convivialité, j'ai demandé l'aide de mes amis et collègues de Code for Canada. Leurs commentaires ont été utiles, mais mon équipe et moi avons rapidement remarqué le contraste entre les données démographiques sur les utilisateurs qui utilisent habituellement le système et celles des autres.
5. Expliquez clairement aux participants en quoi leurs commentaires seront utiles à votre travail et comment ils pourraient bénéficier des améliorations qui en découleront.
Pour de nombreux participants, l'argent n'est pas la principale source de motivation. Beaucoup souhaitent plutôt contribuer à créer de meilleurs outils et processus pour les utilisateurs futurs. Les entrevues permettent également aux gens de faire part des défis qu'ils rencontrent et d'avoir voix au chapitre.
C'est un thème que j'ai relevé à plusieurs reprises lors de rencontres avec les utilisateurs. Plusieurs interlocuteurs nous faisaient part d'une quantité impressionnante de commentaires et de critiques, mais ils étaient aussi heureux de raconter leur histoire.
6. Utilisez une plateforme de recrutement comme UserTesting.com et Userbrain.
Cette option peut être coûteuse pour les équipes qui disposent d'un budget limité. Un grand nombre de plateformes d'essais numériques de plus grande envergure ne font affaire qu'avec une clientèle commerciale dont les projets sont assortis de vastes échéanciers. J'ai tenté de communiquer avec quelques-unes de ces sociétés, mais cette solution n'était pas envisageable en raison de cette dernière contrainte.
7. Recrutez davantage de participants que vous n'en avez besoin. Mieux vaut trop que trop peu.
Au départ, j'avais une liste de 15 personnes avec qui communiquer. Seulement trois d'entre elles ont répondu à la première vague d'invitations. Mon équipe a dû se dépêcher pour trouver d'autres participants à la dernière minute.
8. Lorsque vous envoyez des invitations, présentez-vous et présentez votre organisation et le projet sur lequel vous travaillez. Soyez clair, courtois et respectueux.
Pour ma part, j'ai utilisé mon adresse de courriel de Code for Canada, qui me paraissait moins intimidante que celle de l'organisation gouvernementale pour laquelle je travaille. (Je comprends que cette solution n'est pas à la portée de tous les employés de l'État.)
Le fait d'adopter un langage courtois et clair contribuera grandement à établir la confiance. Expliquez ce que vous recherchez dès le départ et allez droit au but.
Comme l'explique Jake Knapp dans son livre Sprint, le fait d'inviter les gens à prendre part à un projet et de leur demander la permission de prendre une initiative permet de renforcer votre lien. Essentiellement, « c'est le participant qui vous fait une faveur, et non l'inverse ».
9. Dans le pire des cas, demandez aux participants trop occupés de donner 30 minutes de leur temps au lieu des 60 minutes initialement prévues.
Ce n'est pas une situation idéale, surtout si vous avez beaucoup de questions à poser. Heureusement, je n'ai pas eu besoin d'y recourir, mais j'envisageais cette solution en dernier recours.
10. Tenez toujours compte de l'effort que vous demandez aux participants.
Lorsque j'éprouvais des difficultés à recruter des participants, l'un de mes collègues m'a suggéré de tenir compte de l'effort que je demandais aux participants. Si personne ne souhaite prendre part au projet, essayez d'autres méthodes de recherche, par exemple les sondages numériques. Ceux-ci demandent moins d'efforts de la part des participants, qui peuvent les remplir quand ils en ont le temps. Je n'ai pas eu besoin d'emprunter cette avenue, mais c'est une bonne solution de rechange si rien d'autre ne fonctionne.
The Latest
From the Code for Canada Blog