What does it look like to work in the open at Canada Energy Regulator?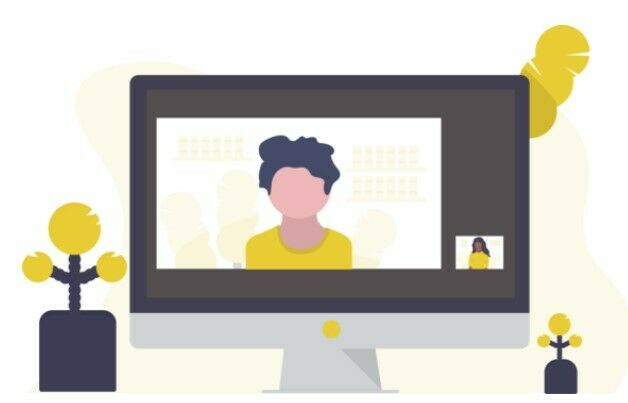 La version française est en dessous de l'anglais 👇
Hi there! My name is Gillian, and I am the UX Design Fellow that is part of the 5th cohort working at Code for Canada to improve digital governance. Alongside my teammates Malik Jumani (Product Manager Fellow) and Ian Cappellani (Developer Fellow), we are working with the Canada Energy Regulator (CER) to improve the tools that Canadians use to participate in hearings regarding energy projects regulated by the CER.
To learn more about us, click here.
During my first week of work at Canada Energy Regulator (CER), I brought up the idea of scheduling weekly design critiques with the rest of the designers on the Digital Transformation Team. We discussed whether or not we should create a separate channel to get feedback on our work outside of our weekly critiques.
One of my colleagues suggested to avoid creating our own private design channel because the CER is working towards breaking down silos amongst different teams and create an open working environment. An example of this can be found in the Government of Canada Digital Playbook.
While everyone agreed that keeping our design channel open was a good direction to go with, another colleague made a great point from a different perspective. She said that just because we open all our channels for everyone to view, does not necessarily mean it will help us break down silos or contribute to information transparency.
There are two key points she provided according to her learnings from the book Data Feminism:
Information overload is a huge problem. Expecting people to keep up with a firehose of information on all projects is unreasonable, and it becomes easy to hide information under the guise of transparency. I'd argue it's more transparent to do the work to provide accessible, plain-language summaries of key information. (The playbook seems to be in line with this, as it suggests specific types of information to share).

It's important to have safe spaces to work out decisions and sift through the information to find what's relevant. It's also important to have some control over when to invite feedback from others so that you have the bandwidth to incorporate it.
Her feedback facilitated further discussion.
A third designer on the team provided their perspective on things:
As someone who receives and takes information, I want to be exposed to all information, but also have the choice to filter information that is not relevant to my work.

If a designer doesn't feel safe to share with the larger group, then one could share it in a private chat or a smaller group meeting. Personal judgement calls on this as it depends on the project too.

Personally, I would like it if someone wanted to give feedback outside our group — not expecting it though. It will be the designer's/team's responsibility to respond and explain why we should or should not implement their feedback. It is good practice for us to really think about our design. I get a lot out of this in my experience. Non-designers sometimes have good points that us designers have not thought about. Also, most of our work will eventually be exposed to the larger group, so the sooner we get the feedback the better.
Everyone provided different thoughts on what it means to work in the open. From my experience, sometimes I get valuable tidbits of information when I am a part of many different channels. However, having a constant and continuous flow of information doesn't help either. In fact, according to Nicholas Carr, the author of The Shallows, if you are constantly skimming and scanning over information, the content doesn't get stored into your long-term memory. Therefore, it begs the question, is forgotten information useful or helpful?
Another part of working in the open is having a place where everyone can easily find and access the files they may need. My fellowship team and I quickly learned the importance of file organization and how it impacts searchability. We had to organize and figure out file naming conventions early on in our fellowship. This way, files can be easily understood and navigable from someone outside our team.
Sometimes we don't always have the files we need or know where to begin looking for it. We would then need to ask around, which might be a barrier to working in the open.
From our discussions, I believe creating open channels is only one piece to breaking down silos and aligning with the Government of Canada Digital Playbook. While we haven't fully nailed down the perfect approach to working in the open, we are taking an agile and iterative approach to see what might work best.
Most recently, we have been seeing non-designers join our weekly design meetings. Many saw the value of receiving early feedback on the problems they were trying to solve. They got fresh perspectives on potential ways to approach their project.
What is your team's approach to working in the open? What has worked best for you so far? What hasn't worked? How has Covid-19 impacted the way you collaborate with your teammates?

—

Le travail ouvert : quelle est l'approche de la Régie de l'énergie du Canada?
Bonjour, je m'appelle Gillian. Je suis la conceptrice de l'expérience utilisateur au sein de la cinquième cohorte de boursiers de Code for Canada à la Régie. Notre mission : améliorer la gouvernance numérique. Mes collègues, Malik Jumani (gestionnaire de produit) et Ian Cappellani (développeur), et moi collaborons avec la Régie afin de bonifier les outils utilisés par la population canadienne pour participer aux audiences concernant de nouveaux projets énergétiques assujettis à la réglementation fédérale.
Pour obtenir plus d'information à notre sujet, cliquez ici.
Lors de ma première semaine de travail à la Régie, j'ai proposé d'organiser des séances hebdomadaires de critique avec les autres concepteurs de l'équipe de la transformation numérique. Nous avons aussi discuté de la possibilité de créer un canal distinct pour recueillir des commentaires sur notre travail en dehors de ces séances hebdomadaires.
Une de mes collègues a alors fait valoir qu'il serait préférable d'éviter de créer un canal privé sur la conception, étant donné que la Régie s'efforce d'éliminer le cloisonnement entre les différentes équipes et de créer un environnement de travail qui privilégie l'ouverture. Le Guide numérique du gouvernement du Canada offre un bon exemple de cette démarche.
Pour la plupart, nous convenions du bien-fondé de garder notre canal ouvert. Toutefois, une autre collègue a soulevé un point très intéressant qui nous a fait voir les choses sous un autre angle. Selon elle, il ne suffit pas d'ouvrir à tous l'ensemble de nos canaux pour éliminer le cloisonnement ou pour contribuer à la transparence.
Elle a présenté deux arguments clés tirés de sa lecture du livre Data Feminism:
La surcharge d'information est un problème important. Il est déraisonnable de s'attendre à ce que les gens puissent assimiler un volume imposant de renseignements sur tous les projets. De plus, il devient facile de cacher de l'information sous le couvert de la transparence. Je dirais que nous faisons preuve de plus de transparence lorsque nous offrons des résumés accessibles et rédigés en langage simple des renseignements importants. (Le Guide semble proposer une orientation semblable, car il suggère de diffuser certains types précis de renseignements.)

Il est important de disposer d'espaces sûrs pour se forger des opinions, prendre des décisions et faire le tri afin de distinguer les renseignements pertinents. Il est également important de pouvoir choisir, dans une certaine mesure, le moment où les autres pourront nous faire part de leurs commentaires afin d'avoir la capacité de les assimiler.
Les commentaires de cette collègue ont relancé la discussion.
Un troisième concepteur de l'équipe a aussi fait part de son point de vue :
En tant que personne qui reçoit et obtient des renseignements, je souhaite être exposé à l'ensemble des renseignements disponibles, tout en ayant la possibilité d'écarter ceux qui ne sont pas pertinents pour mon travail.

Un concepteur qui n'est pas à l'aise de s'adresser à un public élargi peut communiquer dans le cadre de discussions privées ou de réunions en petits groupes. Chacun doit ainsi faire preuve de jugement, notamment en fonction des différents projets.

Personnellement, j'aimerais recevoir des commentaires de personnes de l'extérieur de notre groupe, mais je ne m'y attends pas. Ce serait alors la responsabilité du concepteur ou de l'équipe d'expliquer aux gens pourquoi nous donnerons suite, ou pas, à leurs commentaires. De plus, c'est une bonne pratique de nous pencher réellement sur notre travail de conception. C'est un exercice qui m'a beaucoup appris par le passé. Un regard extérieur peut soulever de bons points qui auraient échappé à l'œil d'un concepteur. Également, comme la plus grande partie de notre travail sera un jour mis à la disposition d'un public plus large, il est préférable de recevoir des commentaires le plus tôt possible.
Chacun a proposé une perspective différente sur la signification du travail ouvert. Par le passé, le fait de faire partie de plusieurs canaux différents m'a permis d'obtenir de précieux renseignements. Cela dit, il n'est pas utile d'être submergé par un flot continu de renseignements. En fait, selon Nicholas Carr, auteur de The Shallows, notre mémoire à long terme ne retient pas les renseignements que l'on parcourt rapidement pour en faire le tri. Nous sommes ainsi en droit de nous demander à quoi nous servent les renseignements que nous finissons par oublier.
Un autre élément du travail ouvert consiste à permettre à tous de trouver facilement les fichiers dont ils ont besoin et d'y accéder à partir d'un même emplacement. Mes collègues et moi avons rapidement compris l'importance de l'organisation des fichiers et son incidence sur la recherche. Nous avons vite dû organiser et établir des conventions d'appellation des fichiers faciles à comprendre et à parcourir pour des personnes à l'extérieur de notre équipe.
Parfois, nous ne disposons pas des fichiers dont nous avons besoin ou nous ne savons pas où chercher. Il faut alors poser des questions, ce qui peut être un obstacle au travail ouvert.
À la lumière de nos discussions, je crois que la création de canaux ouverts n'est qu'un élément parmi d'autres afin d'éliminer le cloisonnement et de nous conformer au Guide numérique du gouvernement du Canada. Si nous n'avons pas encore trouvé l'approche parfaite pour travailler ouvertement, nous adoptons une approche agile et itérative pour découvrir ce qui fonctionne le mieux.
Quelle est l'approche de votre équipe pour travailler ouvertement? Qu'est-ce qui fonctionne le mieux pour vous jusqu'à maintenant? Qu'est-ce qui n'a pas fonctionné? Quelle est l'incidence de la COVID-19 sur la collaboration avec vos coéquipiers?
The Latest
From the Code for Canada Blog