Travailler à Code of Canada
Montrons ce qui est possible, ensemble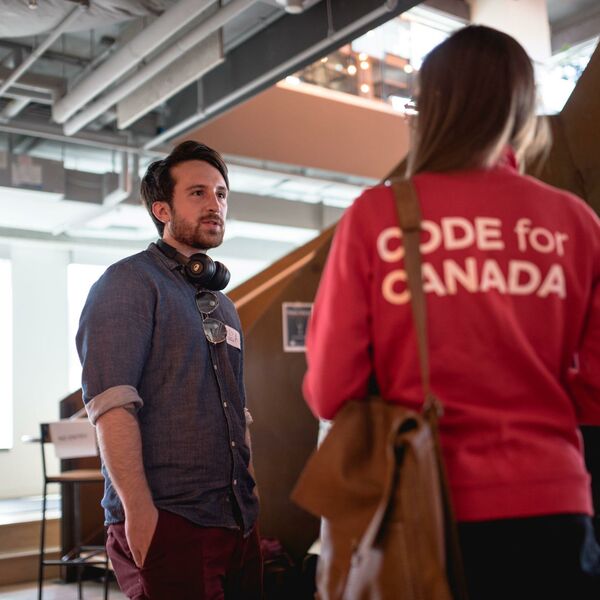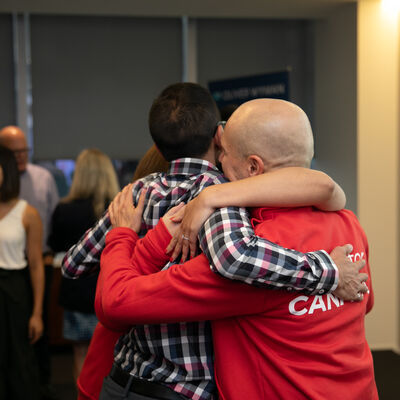 Joignez-vous à l'équipe !
Si vous croyez au pouvoir de la technologie, du design et de la collaboration pour faire une vraie différence dans la vie des gens, vous aimerez notre travail. Si vous croyez à l'inclusion, à la transparence et à l'amélioration continue, vous aimerez nos méthodes.
Et si vous partagez nos passions et nos valeurs, alors nous voulons travailler avec vous !
"We work hard to make Code for Canada a workplace we can be proud of: this is a team that supports growth, and makes it possible to bring your whole self to work"
What makes a good Code for Canada Collaborator?
Highly collaborative
You are able to actively work with teammates as a partner, motivator and teacher. You openly and directly provide and ask for feedback, and you want to work with governments as partners.
Able to work independently
You are self-motivated and know to ask for help when you need it.
Teachers and coaches, at heart
While embedded in government teams, you'll be modeling the culture change and digital ways of working to public sector teams. You collaborate with empathy at heart and can meet government teams where they are in their digital transformation journey.
Open to learning
You view every opportunity as a learning experience and know there's much to learn from your government partners. You're curious and eager to explore how practices such as agile and lean startup can be used to better understand problems faced by governments.
Comfortable wearing many hats
In small teams, it's vital that teammates are able to jump in and out of roles and tasks to push their product forward. You are a scrappy, resourceful and creative problem solver.