A Personal Roadmap for Product Management in the Public Service

January 18, 2019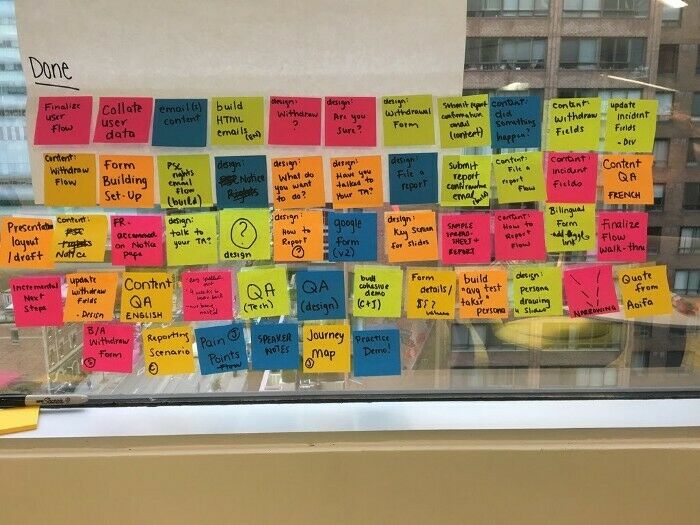 Product Management is an emerging, ever-changing field. Depending on who you ask, there are endless definitions of what the job actually entails, and what skills you need to get there.
Many PMs will say you need to be highly technical (because so many transition into product after being engineers or developers), or you need a business degree — but when it comes to service and product delivery in the government, you need a wide constellation of skills to make the work happen.
Working in the government requires a high degree of empathy, communication skills, and comfort with stakeholder and change management. You need the ability to champion your product plan while navigating an entirely new world.
Before the fellowship, I had spent years in communications and stakeholder management; I had enrolled (and subsequently dropped out of) my PMP. Although I had always worked delivering digital products, I never had Product Manager as a title on my resume.
I struggled with whether or not to apply for the fellowship. I was scared I lacked the technical acumen. When I thought about it though, to me, the most important aspects a PM needs span across three areas: communication, empathy, and an ability to build trust. In the end, I believed those two skill sets outweighed what I may have lacked technically.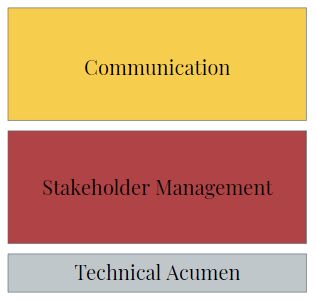 What do you need to be a Product Manager in the government?
Building a product in the government is a unique and challenging opportunity. You're never doing the same thing every day; you're working with legacy or proprietary tech; you're dealing with huge numbers of stakeholders, and you're building a product that has wide-reaching effects for an even wider range of people. Plus, you're trying to push for new, agile ways of working while understanding that things in government take time for a reason.
This isn't about building an app that delivers you an avocado on command — it's about building a service that touches the lives of Canadians across the country, and that's an awesome opportunity.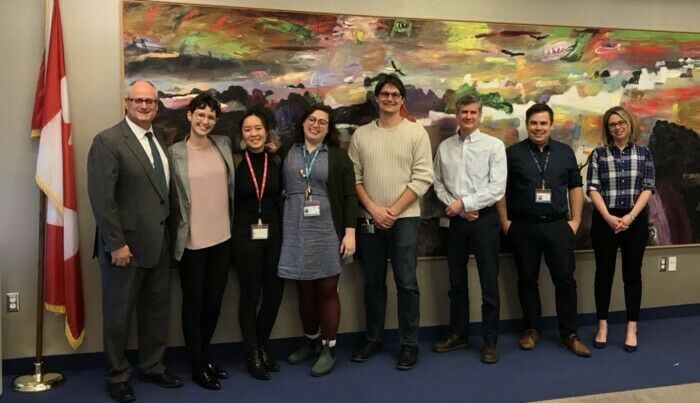 On a fellowship team, you ensure everyone understands what you're going to build, why you're doing it, and how you'll get there. Here are some qualifications you need to bring to the table:
You're a highly strategic thinker
Help align stakeholders and fellowship team to create product direction
See the user's problem from a micro + macro level
Don't be afraid to prioritize and groom your backlog to be realistic and achievable
You're "Technologically Sufficient"
Understand your product requirements
Understand your user needs
Be the expert in your field, which also means understanding and trusting what your teammates do
Champion ways of working in agile and using best product practices
Prep for meetings with IT, security, etc. — even the most technically proficient person will struggle when touching legacy infrastructure, but you can make friends fast by investing time to understand what your product might touch
You're a confident collaborator and negotiator
You're comfortable escalating to help remove blockers
You don't mind taking on tasks to help the team work as efficiently as possible (this means a lot of meetings)
You champion process — from running stand-ups to sprint planning, you can delegate work and aren't scared to pitch in when you're needed
You're a good, clear, and compassionate communicator
You know how to keep lines open
You build in communication with real users at all stages of the process
Your team trusts you to communicate to stakeholders
You're good at synthesizing all relevant info / viewpoints to make decisions
If you're considering a career in product management and have some of the traits and skills mentioned above, apply to be a fellow. Digital government runs best on highly interdisciplinary skill sets, and yours might be just what we're looking for.
The Latest
From the Code for Canada Blog