Creating a Human Centred Military-to-Civilian Transition: A Code for Canada Fellowship Project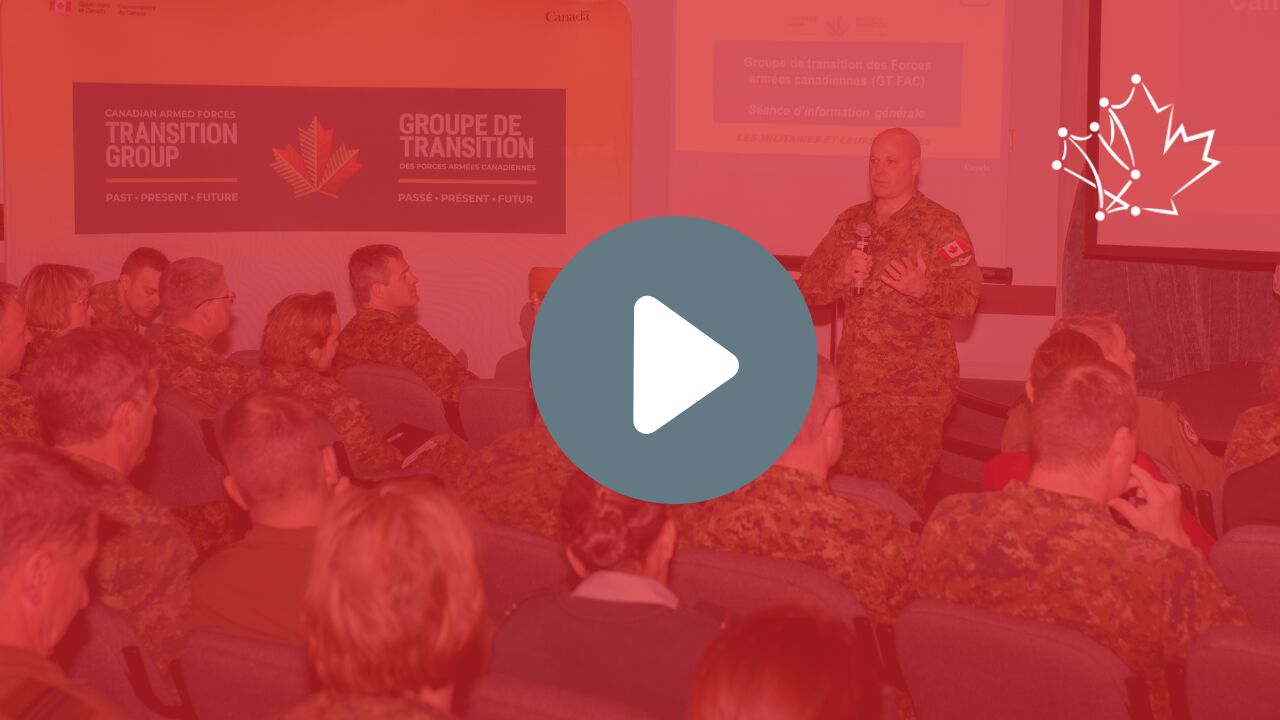 Every year, over 11,000 members of the Canadian Armed Forces leave the military and return to civilian life. Every veteran's story is unique and a successful transition involves navigating a host of different programs and supports; from education and training to help springboard into a new career, to medical and health services to manage injuries and illness.
Currently there's no "one-stop shop" for transitioning members. The tools and support that outgoing service members need are spread out across many different departments, platforms, physical documents and on-site service centres. The Canadian Armed Forces Transition Group (CAF TG) wondered, how might they provide members with the transition information and tools that they need at their fingertips?

Partnering with Code for Canada, CAF TG worked alongside a team of Fellows to build, prototype, and test a member-centric and digital platform. From this new Digital Transition Centre, members can do the research, apply for a consultation, and access checklists to build a customized transition plan. Eventually, transition advisors and release administrators will be able to provide members, in near real time, comments and advice on their transition.
How did they achieve all this in 10 months? Hear from the Fellowship team and their government partners as they share the challenges and enablers of their project.
The Latest
From the Code for Canada Blog