Why I'm Coding for Canada: Caley Brock

January 17, 2019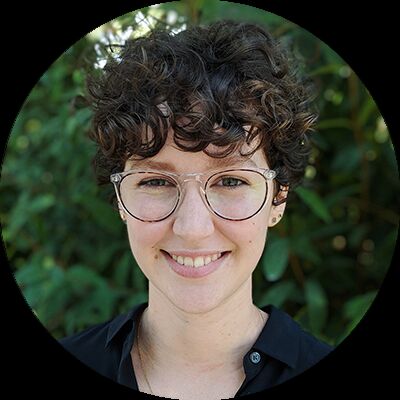 I had just given notice at a job I loved in Seattle to move back to Canada and look for a new role I could grow into. I was considering what I thought was a wide range of options in terms of the roles and organizations that were hiring for my skills as a software developer. Some software giants, the startup world, and the mid-sized companies with growth opportunities were all considerations, but I wanted to be picky and find an organization whose values aligned with mine, and a role that would make use of more than just my ability to program.
The Code for Canada fellowship showed up on my Twitter feed and it hit both of those requirements. The opportunity to help shape government services in a sustainable way was exciting (and daunting) to me. It's a two part job: develop a digital service, and drive cultural and process changes.
To do this, we have to bring our government partners along with us on our product development journey. The opportunity to hone my collaboration and leadership skills really appealed to me and I was excited to get started.
"The opportunity to help shape government services in a sustainable way was exciting."
Even though my last job had me building software tools for teachers in public schools, I had never considered working on an in-house government IT team. In fact, the stereotypes I'd heard about the slow(er) pace of government innovation actively steered me away from the idea of public service. But the Code for Canada fellowship was an opportunity to partner with public servants who are busting those stereotypes and help them to demonstrate what's possible.
One of the first things I learned in my fellowship was just how keen many public servants are to try new approaches and new ways of working, and to use them to serve their clients better.
Besides the opportunity to test drive a career as a public servant, this was also a great growth opportunity. Since joining the Public Service Commission of Canada, I've been working as a development team lead on a tool to assess managerial candidates for the federal government. It's a complex challenge with a lot of users and stakeholders, but as a fellow, I've already been able to propose and implement some new technology and I'm excited to start prototyping new innovations based on what we learn in user research.
I think I chose to become a fellow because I share a lot of Code for Canada's principles, particularly the values of community and sustainability. As a fellow, I get to enact both: I'm working work with a community of committed public servants to create and sustain a valuable digital service that will outlast me.
And that's why I'm coding for Canada.
If Caley's story resonates with you, then apply now to become a Code for Canada fellow, and start using your technology and design skills for good.
The Latest
From the Code for Canada Blog