6 Things Code for Canada is Grateful for in 2022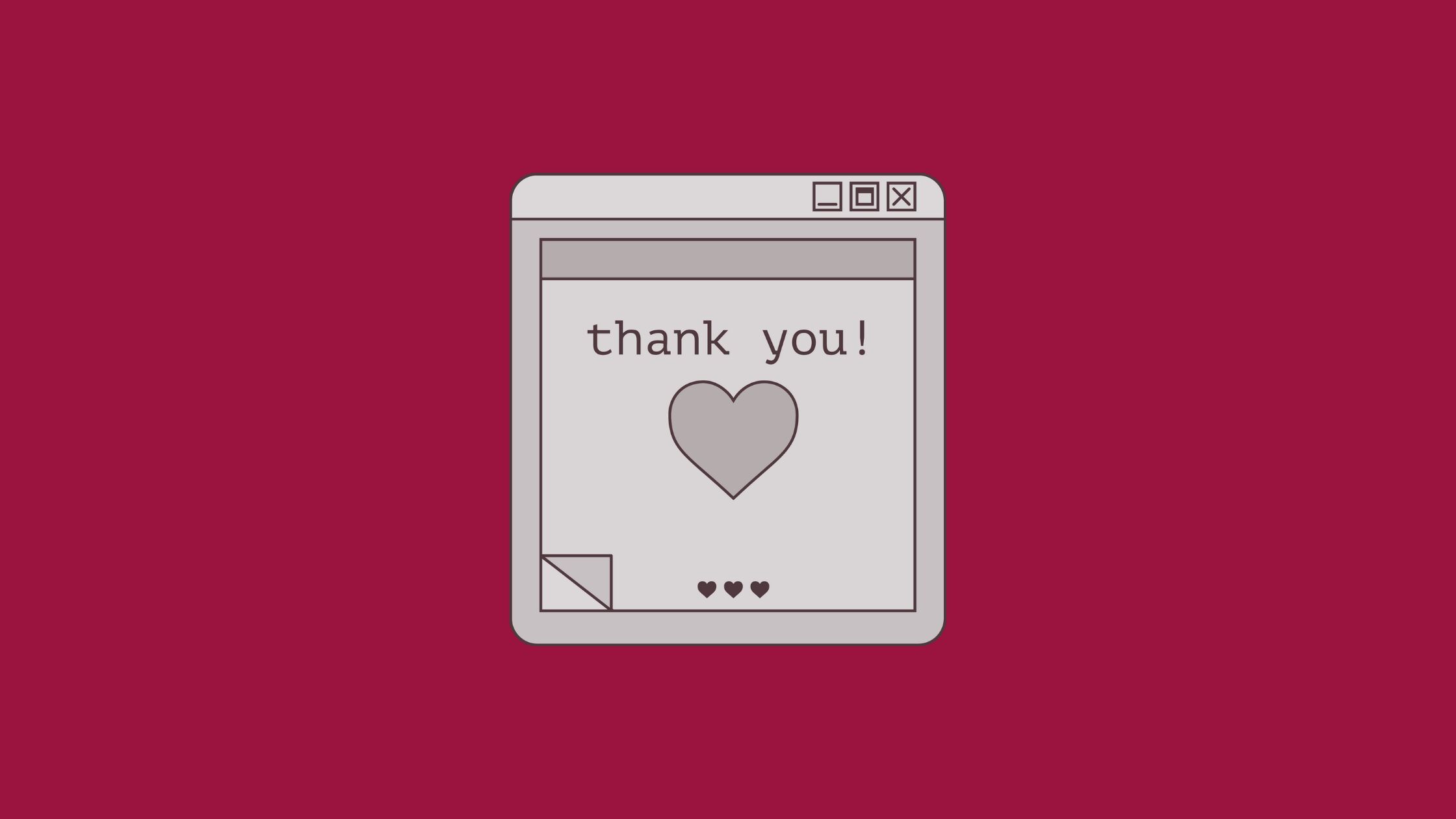 The end of the year has snuck up on us once again, but we wanted to take a moment to share some reflections on 2022.
We went through some major changes in the last 12 months, from saying goodbye to our Fellowship program, to embracing being a remote-first organization, to meeting and working with fantastic partners in and outside of government.
We're grateful for all of it and wanted to share some of our highlights with you.
We embraced a new way of working
This year saw a major shift in how we operate at C4C. After five years, our beloved Fellowship program came to an end, and we started working with partners on a project-by-project basis.
While we were sad to say goodbye to the Fellowship, we've been thrilled with the flexibility and responsiveness our new digital transformation Collaborations have provided our partners and collaborators. We're continuing to expand the horizon for our mission of improving lives through tech and design.
We'll share more of that below but, while we have you, we'd love to get your thoughts on our new website explaining the shift in how we do our work.
We made some wonderful partnerships
It was a year full of exciting projects, with partners old and new. We were able to join forces with the Ontario Ministry of Agriculture, Food and Rural Affairs, Natural Resources Canada, StreetARToronto, the RCMP, the Canadian Armed Forces Transition Group and the Labour Market Information Council.
Our work with them included creating a province-wide digital database of plant health, improving benefits delivery to veterans, and continuing to maintain and improve a map of street art across Toronto.
We're proud to see our work expanding across the country and to be dipping our toe into working with mission-aligned non-profits as well as government partners.
We grew our team!
Of course, none of this work would be possible without the work and dedication of our team, which we're proud to say grew to include many new talented people this year.
We welcomed our Associate Director of Operations Danielle Sundquist at the beginning of the year, whose tireless efforts led to many of the new faces we brought on board in 2022.
That included our first-ever Partnerships Specialist, Andrew Lui, who has been making connections with potential partners across the country, our new Director of Digital Transformation Paul Crossley, a certified agile coach and former public servant, who has been leading our digital transformation work, and our newest C4C-er Andy Best, our Strategic Advisor on all things Data Governance.
We're also thrilled to be working with 17 collaborators who are embedded with our current partners. We'll be sharing more about them and their work in the new year, but in the meantime feel free to check them out on our people page.
We went remote-first
Another big part of our year was continuing to evolve as a remote-first organization. Like many companies, we went remote at the beginning of COVID but, at the beginning of 2022, we decided to make the move permanent.
It hasn't come without its challenges, but we've been excited by how it has allowed us to expand our team across Canada and take on new opportunities. You can read all about it on our blog or check out our Executive Director, Dorothy Eng, talking about it in the Globe & Mail.
We filled up our calendar
It was a year of a full social calendar! We attended a wide range of online, in-person and hybrid events this year and connected with more talented public servants, civic technologists and non-profit leaders than we could have imagined.
Some of our highlights include our webinar series with the BC Exchange Lab about the struggles of attracting and retaining digital talent in the public sector, the Public Sector Network's series of events for public servants across Canada and, of course, everyone's favourite #GCDigital annual event, FWD50.
Got an event you'd like to collaborate on in the new year? We'd love to hear about it!
We tried our hand at opinion writing
Finally, we're proud to say we started publicly speaking out about how our government - and the public - can be approaching digital transformation differently. We're constantly asking ourselves how we might best leverage our 'government-adjacent' position to buttress the efforts of digital champions inside the public sector. One answer? Advocacy. Of course, as an apolitical organization, a little goes a long way, but we owe it to our mission to try.
We wrote Op-Eds in the Toronto Star about the City of Toronto's digital transformation journey and misconceptions about apps like ArriveCAN and what it takes to get digital services right in the federal government.
Publishing our thoughts on these topics in the press was a big step for us and we were so pleased with the warm reception they received from our community. We're excited to dive deeper into sharing our thoughts publicly in the new year.
We couldn't be more excited for 2023
If you were a part of our work this year — as a partner, newsletter subscriber or even frequent tweet-liker — we want to take this moment to say thank you. Civic tech and digital government is a community built on the work of so many talented, dedicated people, and we are grateful to be part of this work today and every day.

Feeling inspired to work together on something cool in the new year? Be sure to drop us a line.
The Latest
From the Code for Canada Blog