Looking back on 2021 at Code for Canada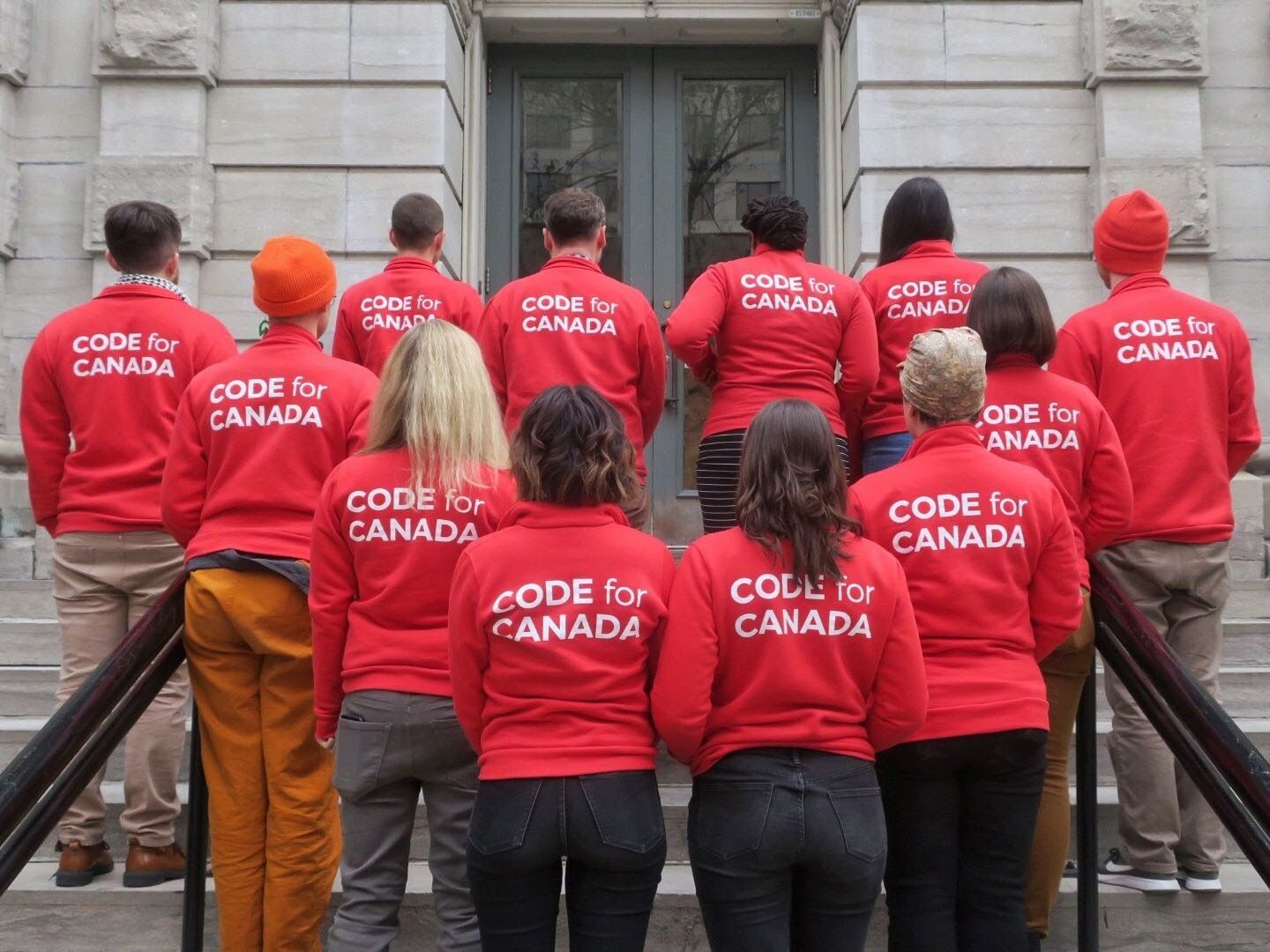 As we close out the year, those of us at Code for Canada HQ are feeling proud. We made real progress on our mission of connecting government innovators with Canada's tech and design community. We'd also like to take a moment to say thank you. It's been an exciting year of growth and learning and we're so grateful for your support.
We're taking a look back at 2021 — one month at a time. Take a tour through our key highlights, major events, and meaningful milestones.
January
What began as a Code for Canada fellowship in 2018 has led to a generational upgrade of the City of Toronto's traffic data systems. Thanks to MOVE, staff at Toronto Transportation Services can now leverage more — and better — data when deciding on interventions to reduce traffic-related deaths and injuries. And due to a slew of process improvements, they can also respond to resident concerns about road safety much quicker.
Check out the MOVE blog post series to learn more about the project:

February
Our fellows were eager to work in the open and share their learnings during the first few months of their collaborations. Here are some of their first blog posts:
March
We shared three case studies at the Institute on Governance's Policy Crunch webinar. Watch the recording to hear about partnerships that are leveraging digital skills to improve public policy and service delivery in partnership with federal, provincial, and municipal governments in Canada. We share an in-depth look at a municipal legacy systems upgrade, a speculative design sprint, and a meal planner for food banks.
April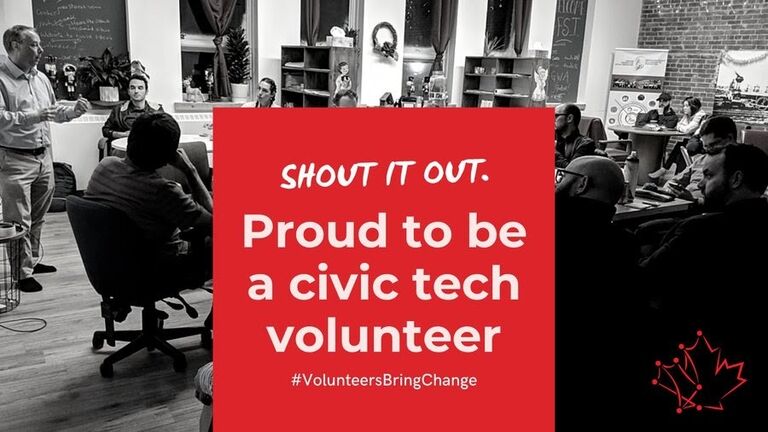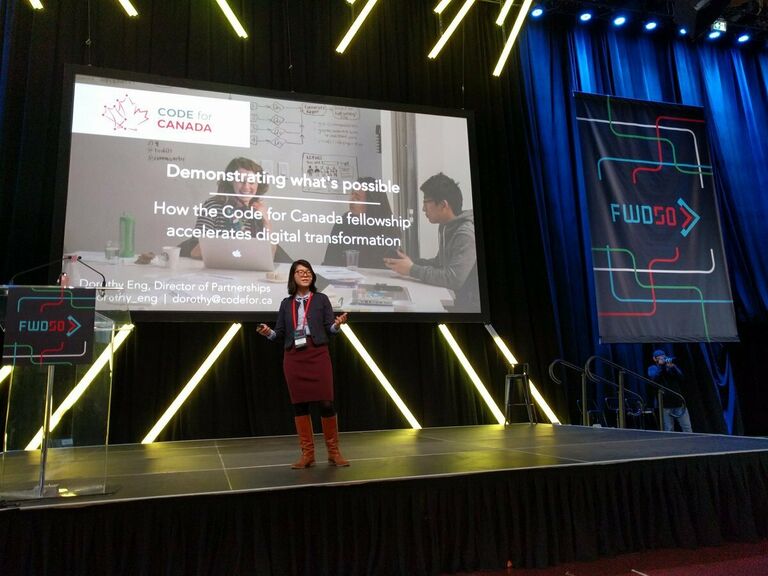 We welcomed Dorothy Eng as Code for Canada's next Executive Director! Many of you might know Dorothy as our former Director of Partnerships. She's been with Code for Canada since our founding in 2017 and is also a co-founder of Civic Tech Toronto.
Since taking on the role, Dorothy has brought a renewed vision and commitment to Code for Canada's mission at a pivotal moment for the movement. She also sat down with Code for America's CEO, Amanda Renteria, to chat about the growing Code For movement and the potential for cross-border civic tech collaboration.

June
Speaking of Code for America, we connected with civic tech and digital government on an international scale as our entire team attended the 2021 Code for America Summit. For the past year, we'd been focused on supporting our partners, our team and our community through the pandemic. The Summit was a chance to come up for air and share learnings, compare trends, and get inspired by impactful work. While tuning in to various breakout discussions, our #staff Slack channel was a flurry of activity — sharing 18F's resource-packed GitHub page, examples of volunteer civic tech projects, and how policy gamification can help cities understand resident needs.

July
We welcomed Code for Canada's first Director of Delivery! Meet Ruth Birman. She joins us from the private sector and brings her wealth of experience in design and product strategy. Ruth heads up our Delivery team and is responsible for guiding our partners with the experiences, resources, and support for their digital transformation journey.
GRIT, our civic usability testing service, collaborated with the City of Toronto's Shelter, Support and Housing Administration (SSHA) to test an updated digital intake form for frontline shelter staff. In this blog post, Stephanie Malcher and Roshni Patel from SSHA share their views on the role of user research and their key learnings from usability testing.
August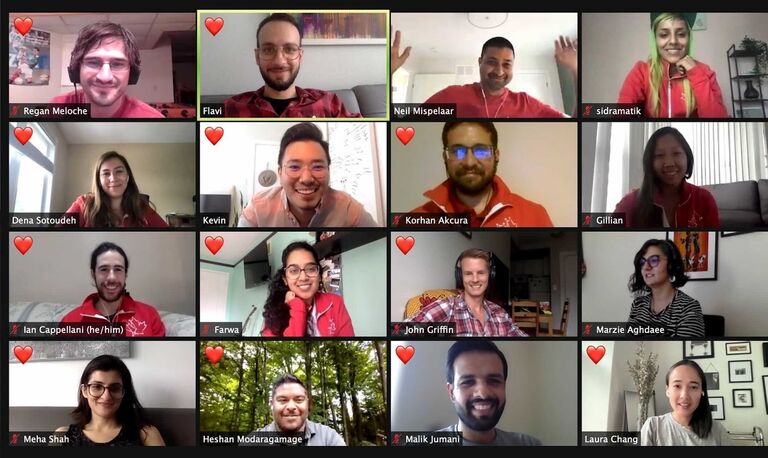 On August 27, we celebrated our Cohort 5 fellows graduating! We sent them off with team building games, gifts, and a touching goodbye video. Despite being fully virtual, this cohort built strong relationships with each other, their government partners, and us at C4C HQ.
From releasing a live prototype of a virtual assistant for EI applicants to taking a user-centred approach to military transition, they've tackled tough challenges, worked together with government partners on impactful projects, and shared their learnings along the way. Browse through our blog to read about their projects and learnings.
October

We released the first video in our Fellowship Capstone series! Talking directly to Fellows and the public servants they worked closely with, we look at what the team was able to achieve in only 10 months. From organizational culture change to pushing the boundaries of experimentation, our Fellows brought new ways of working, centred users in design, and built functional prototypes to better help residents.
Here are their stories:
November
We released Code for Canada's first case study: Building Digital Government Talent Pipelines! Through interviews with past Fellows, we take a deep dive on recruiting (and retaining!) digital talent in government and share bold recommendations to modernize public service hiring practices and build a culture that enables digital transformation work.
As content partners at FWD50, we hosted a panel with experts in academia, non-profit, and government to provide insights on what draws digital talent to public service and share best practices for government recruitment and retention.
During FWD50, we also announced our partnership with Policy Ready and the Institute of Public Administration of Canada (IPAC) to produce the Digital Government Case Study Series. We believe it's not enough to just do the work - we need to evaluate it. We'll be using these case studies to build on what we know to uncover key insights and learnings on digital government and transformation.
December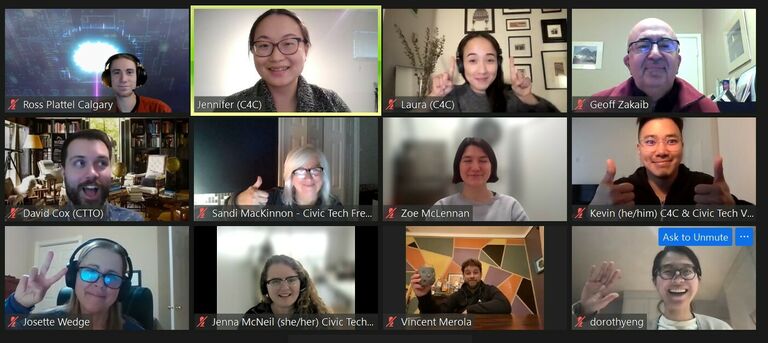 We ended the year off by gathering with civic tech organizers from all over Canada! Dorothy, C4C's Executive Director, went on a listening tour earlier this year to (virtually) visit local civic tech communities and discuss their challenges and vision for the future. We shared back some key findings including:
A desire for national collaboration on a local projects

A common struggle with organizer burnout during virtual meetings

A need to build stronger partnerships with local organizations and governments
While 2021 threw a lot at us, civic tech communities banded together to create virtual spaces for folks to connect with each other, learn about civic issues, and work on projects that matter. This year, we saw two new civic tech community groups get started, Civic Tech Montreal and Greater Moncton Civic Tech, as well as two older groups come back after a long hiatus, Civic Tech Vancouver and Civic Tech Halifax. We can't wait to see what's next for these groups!

A look forward to 2022
We're excited to bring you even more impactful projects, meaningful stories, and examples of digital government transformation. Keep in touch with us by subscribing to the newsletter, following us on Twitter or LinkedIn, or reaching out directly at hello@codefor.ca.
See you next year!

The Latest
From the Code for Canada Blog